Illamasqua's Alex Box Talks About Poisonous Flowers and Freak
field_bb_editor['und'][0]['nid'])) { $editor = node_load($node->field_bb_editor['und'][0]['nid']); } ?>
nid)): ?>By title, "editor/{$editor->nid}/articles") ?> / created, 'custom', 'F j, Y') ?>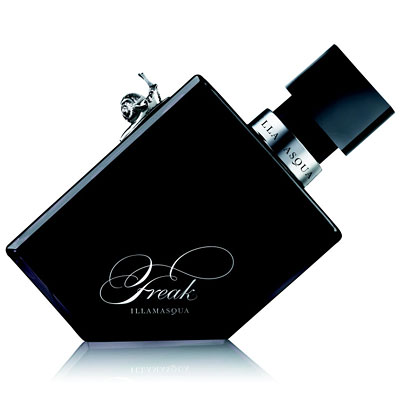 Originally inspired by the clandestine clubs of the 1920's, Illamasqua has developed over the past three years into a vibrant and colorful brand with a zealous following. Staying true to its quirky and somewhat dark take on beauty, Illamasqua has recently released the brand's first-ever scent. "In the beginning - the whole idea of Illamasqua being a nighttime brand and having something essentially about the ritual of becoming what you want to step out into the night in - perfume was always seen as something that was part of that ritual," said Illamasqua's Creative Director, Alex Box. "But we didn't want to rush and put out a perfume the minute the brand was out."
Over the brand's three years, the original perfume idea was shaped and remolded to fit the Illamasqua brand and character and the final result was named Freak. "For somebody who may have been called a 'freak' at some point, to reappropriate that and make that a positive thing, and for it be the freak in you, the freak in me - it's a force," Alex said. Going beyond the name, the packaging was also very important, which is evident in the whimsical bottle. "We loved the idea of a snail leaving a trail - like a scent trail. Also the motif of a snail is quite art deco. I just love this idea of something looking like it was on the edge of going wrong or tipping over. It's also about how, if it had a corner, it would be a classic 20's Givenchy bottle. Of course it's Illamasqua, so it's not."
And just like the bottle, don't expect typical perfume notes of jasmine, rose or musk. Instead, many of the notes come from highly poisonous plants, which were used in the fragrance through headspace technology, a modern extraction technique that captures the molecular arrangement of the aroma emitted from plants. So even though notes of Belladonna, Poison Hemlock and Datura came from these real (poisonous) plants, there is no real toxicity within the actual fragrance. "We've got all these things that are really, really poisonous but smell amazing," Alex said. "We're one of the first people to use them in a fragrance. And at the heart of it, there's this flower called Queen of the Night. What we loved about this is that it only flowers one day a year and it only flowers for an hour, and its gone. It throws everything out, everything it's got and then it dies. And I like that thought - it's a bit like makeup. When you do your makeup and you look absolutely brilliant, but then it wears off and then you eventually wash it off."
Freak by Illamasqua ($95) is available at illamasqua.com, sephora.com. It launched in select Sephora stores this month! It may be a little early to tell, but we're predicting a cult following.
Keywords